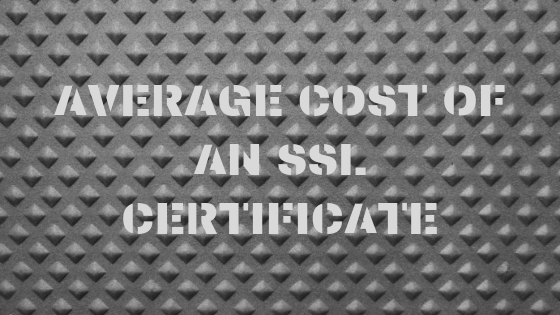 An SSL certificate is a digital certificate that contains the public key that is used to ensure that a website is secure. A website that contains an SSL certificate will have two features to indicate that it is secure:

If you are in the market looking for an SSL certificate then there are a number of issues that you need to consider. However, the cost of an SSL certificate varies depending with the vendor of the SSL certificate as well as the type of SSL certificate that you want to upload to your website.
You will also need to know what information you want secure as well as the tradeoffs you will forego as you buy an SSL certificate. So, if you want just basic encryption services that come with SSL certificates then you will pay less. However, for premium services you will consider a pricier SSL certificate.
So, what will be the average cost of an SSL certificate?
To answer this, we will need to review the prices of some of the well-known SSL certificate vendors:
Comodo (https://comodosslstore.com)
This SSL certificate vendor offers a range of SSL certificates with prices ranging between $5.99 and $72.99 per year for four years. They hint that if you have subscribed for this plan you should regenerate your certificate after two year to ensure the validity period of this certificate reaches four years.
This price may vary when purchasing from a third-party vendor who may be a hosting service provider.
This SSL vendor offers SSL certificates pricing them according to the years you want your certificate with prices for one year (minimum) being $17.95 and for four years (maximum) $12.42 per year.
This SSL certificate vendor sells SSL certificates depending on different website aspects such as:
Internal network with a price that starts from $399 per year
Public website with a price start of $995 per year
Transactions at a starting price of $1,499 per year
Multi-subdomain with a starting price of $1,999 per year
This shows that the Symantec SSL certificates are for large scale enterprise use.
Thawte (https://www.thawte.com)
This SSL certificate vendor sells SSL certificate for enterprise purposes with one and two-year(s) plans. The lowest priced certificate costs $144 and the highest costing $314 on the one-year plan. The two-years plan shows the lowest priced certificate will cost $259 and the highest costing $654
Vendors will however sell these SLL certificates at a price near $26 per year and the highest priced certificate being $260 per year
This SSL certificate vendor is under the parent companies DigiCert and Symantec and its SSL certificate is traded at a starting price of $35 per year.
AskSSL.com (AskSSL.com)
AskSSL.com prices are literally 50 percent lower consider domain validated at $3.99 and EV @ $99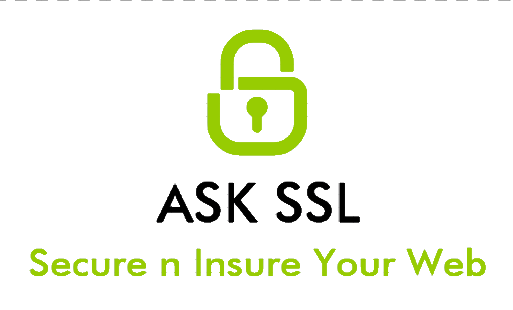 So, the question of the average price of an SSL certificate can be difficult to answer because you will need to factor in the type of certificate you want, the vendor of the certificate and the price range you wish to maintain. This makes it up to you to decide the average price of an SSL certificate you want to purchase.
Top 3 SSL Certificates – ssl certificate price comparison
[ARPrice id=101]