InstantSSL.com is a Sectigo Limited  SSL certificates  store specializing in delivering of Instant SSL Certificates. The re are a few categories of instant ssl.
InstantSSL DV
InstantSSL OV
InstantSSL EV
InstantSSL DV Multi-Domain UCC
InstantSSL DV Wildcard
InstantSSL OV Wildcard
InstantSSL EV Multi-Domain
InstantSSL DV Trial
Instant SSL specialize with resellers and therefore the prices may be higher than end user suppliers.
Here is the prices from Instant SSL compared to AskSSL.com prices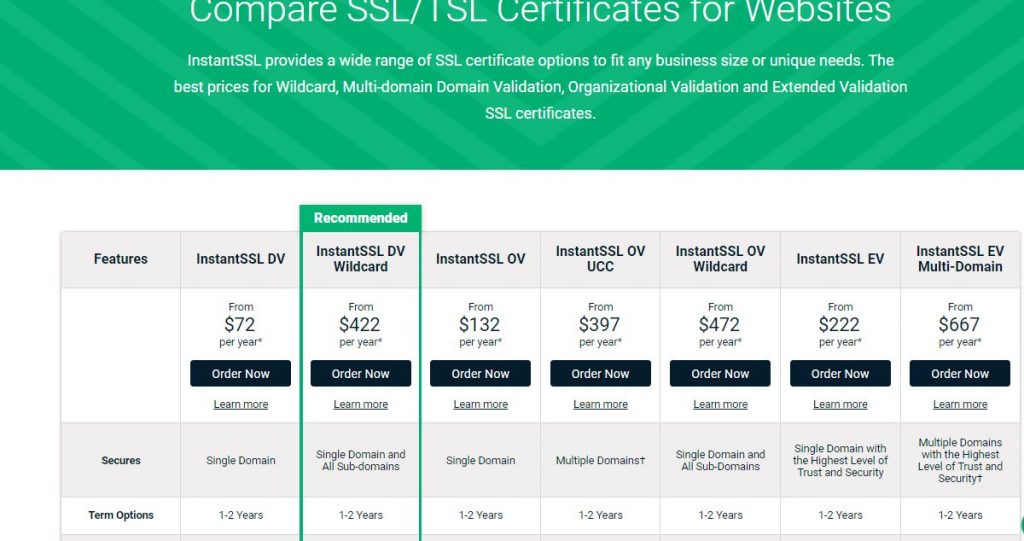 vs