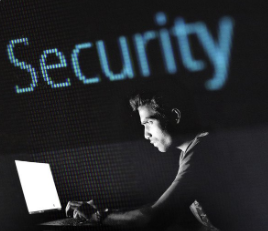 SSL (Secure Sockets Layer) is a secure connection between your servers and any web browsers, this helps in keeping privacy between two communicating parties over the internet, and thus hackers are not able to gain access to one's details e.g. credit card information.  SSL is normally recommended for both commercial and non-commercial websites all over the world.
In Kenya, several organizations provide website owners with SSL certificates ranging from as low as $6.00 depending on the owners' preferences and also the type of website to be hosted.
The website owner is first advised on the importance of having SSL certificates on their websites and also advised on the best package for their website depending on the contents of the website at hand.
Some of the companies in Kenya providing these services include:
Truehost Cloud
Movetech
Web Cloud Kenya Limited
Sasahost Limited
Namecheap
Ebitesonline
Bitsimba
Afriqnetworks
TRUEHOST CLOUD
This is probably the best and yet the cheapest SSL certificates reseller company in the Kenyan market, Truehost mainly deals with business websites, governments, and professionals, providing a $10,000 warranty, having one domain and zero paperwork. This is without a doubt what every client is looking forward to since, it means that it takes up less of your time, and with their starter package going for as low as $7 making it cheaper and affordable for any individual interested. It is also a worldwide renowned company that provides SSL certificates.
High Recommended.
www. truehost.co.ke
https://www.truehost.co.ke
MOVETECH.
It is rated as one of the cheapest and best SSL certificate providers in Kenya, charging as low as 10$ to get an SSL certificate and provides the site owner with up to 256- bit encryption from Symantec Group SSL Certificate Providers. With 256-bit  encryption being the most widely used and modern technology used for encryption, this means that all your information is kept highly secured and protected using the most advanced technology all over the globe.
Movetech is the country's leading distributor for Comodo, DigiCert, Symantec, Geotrust, Thawte and Rapidssl.
Home
WEB CLOUD KENYA
This is a Kenyan company that largely deals with everything software, from websites to API. Web cloud Kenya limited offers some of the easiest and most common types of SSL certificates majorly being, Standard SSL (Domain validated). OV and EV certificates enable the authentication of the company identity the certificate, providing more trust to end-users.
With each organization offering different packages while others boast of a great value-added package. Hence each organization has its eyes on getting more and more customers to render out their services.
SASAHOST LIMITED
They earn the bragging rights in the Kenyan market for being the only organization that transacts purely using only Comodo products, hence showing their likely hood of dealing with most large or start-up organizations due to their pricing preferences. And also using the modern 256-bit encryption on all their products.
https://www.sasahost.co.ke
NAMECHEAP
This being a worldwide renowned company for the services it provides, it's a company that anyone with a website would want to be associated with. They provide very rare services such as having a green bar when people visit your site, showing that your security levels are very strong, they even have packages that are suitable for e-commerce websites and business websites, making them an even reliable SSL certificate provider.
SSL certificates provided in Kenya also cater for both individual and organizational websites, emails, Web & Mail servers, Forums Blogging platforms, and commerce stores, Business Intranets and Extra-nets, All Types of Control Panels, Consumer Portals and also inclusive of mobile apps that will be either linked to the World Wide Web for maximum performance or to complete transactions.
https://www.namecheap.com